Beautiful timber begets, provokes and encourages beautiful things to be made from it.
Sometimes our clients will send us photographs of the finished items they have made from our timber, and we are pleased to celebrate that work on screens in our shop, and on our website. But just occasionally we get an even closer look at the creative process, and are able to watch as a piece of raw Huon pine is turned into a piece of art.
When Darren and Amanda Wakefield moved to Strahan in 2010 Darren was already an established wood artist, winning awards for his creations in a variety of timbers. Easy access to Huon pine fostered his creativity even more, and we have been delighted to see what wonderful pieces he has crafted out of rough and rugged looking raw pieces of wood. In his day job Darren generally makes largely prosaic items, but still finds time after hours to create pieces flowing, sinuous, stunning and surprising, and the house that he and Amanda are renovating is a focus for much of his recent work. As he is our neighbour we have been given the privilege of peeking into the Wakefield's kitchen.
This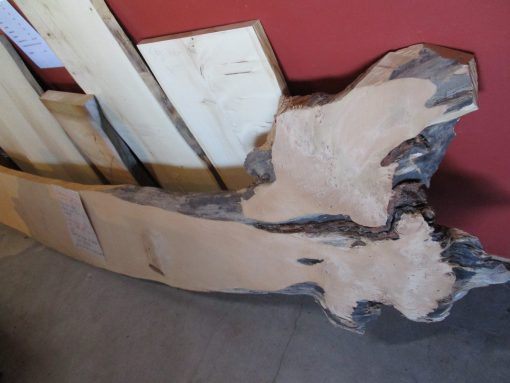 became this breakfast bar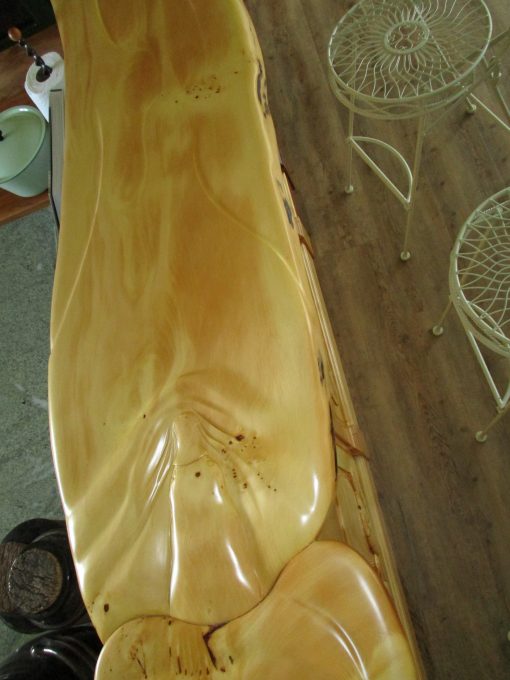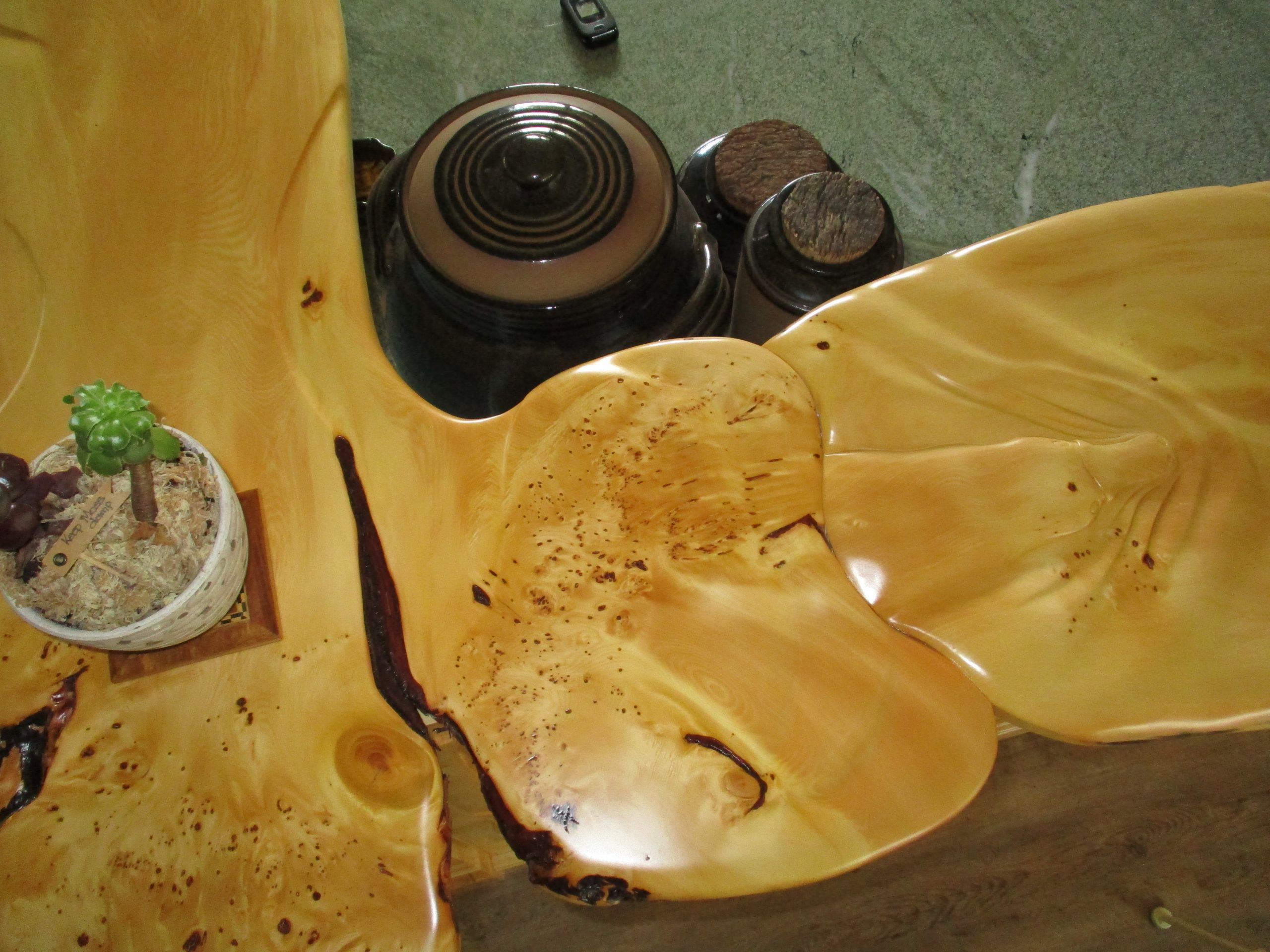 A rugged, misshapen slab of Huon pine had most customers wondering what on earth somebody would make from it.
A glorious dining table…..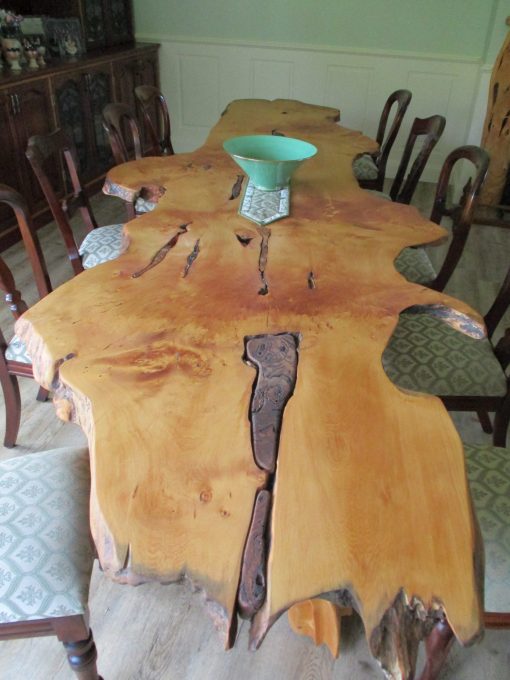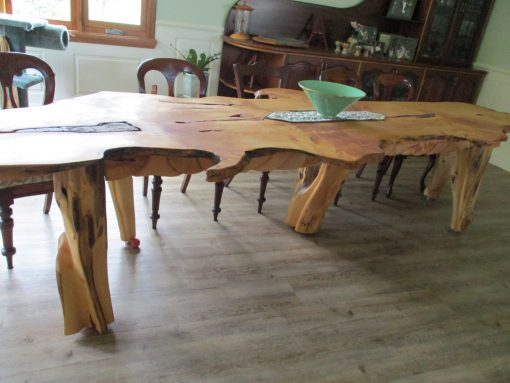 …….Is the answer, with legs and undercarriage meticulously shaped and carved, complete with little visual surprises designed to reward the observant.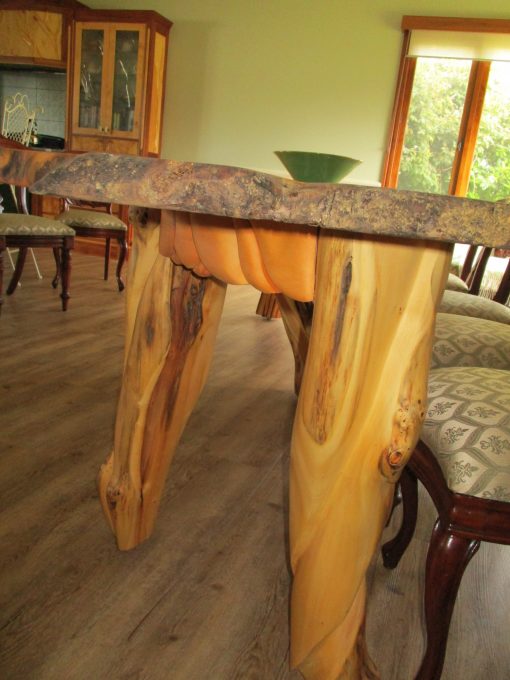 And you don't need spectacularly shaped and patterned timber to make something beautiful: Huon pine is a stable and rewarding carving timber, so Darren uses it to make intriguing artwork on benches, rangehood, fireplaces and cupboard doors.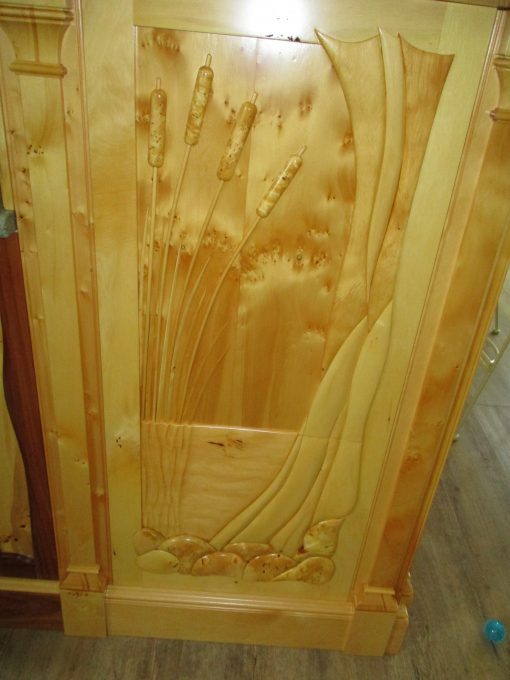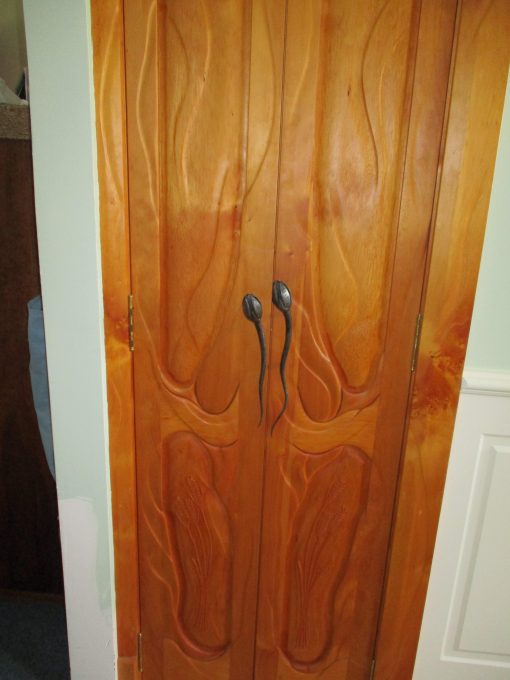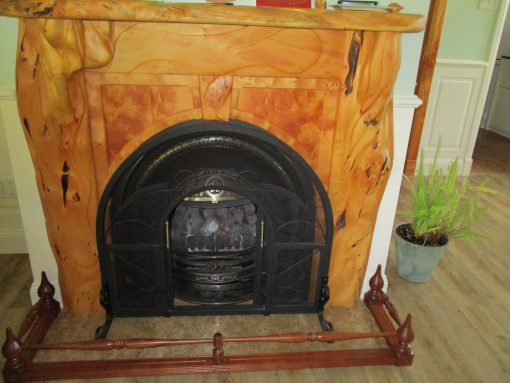 As Darren has shown so brilliantly, you don't need paints and pencils to draw pictures.
Our thanks to Darren and Amanda Wakefield for allowing this access to their home